Rubber Roofing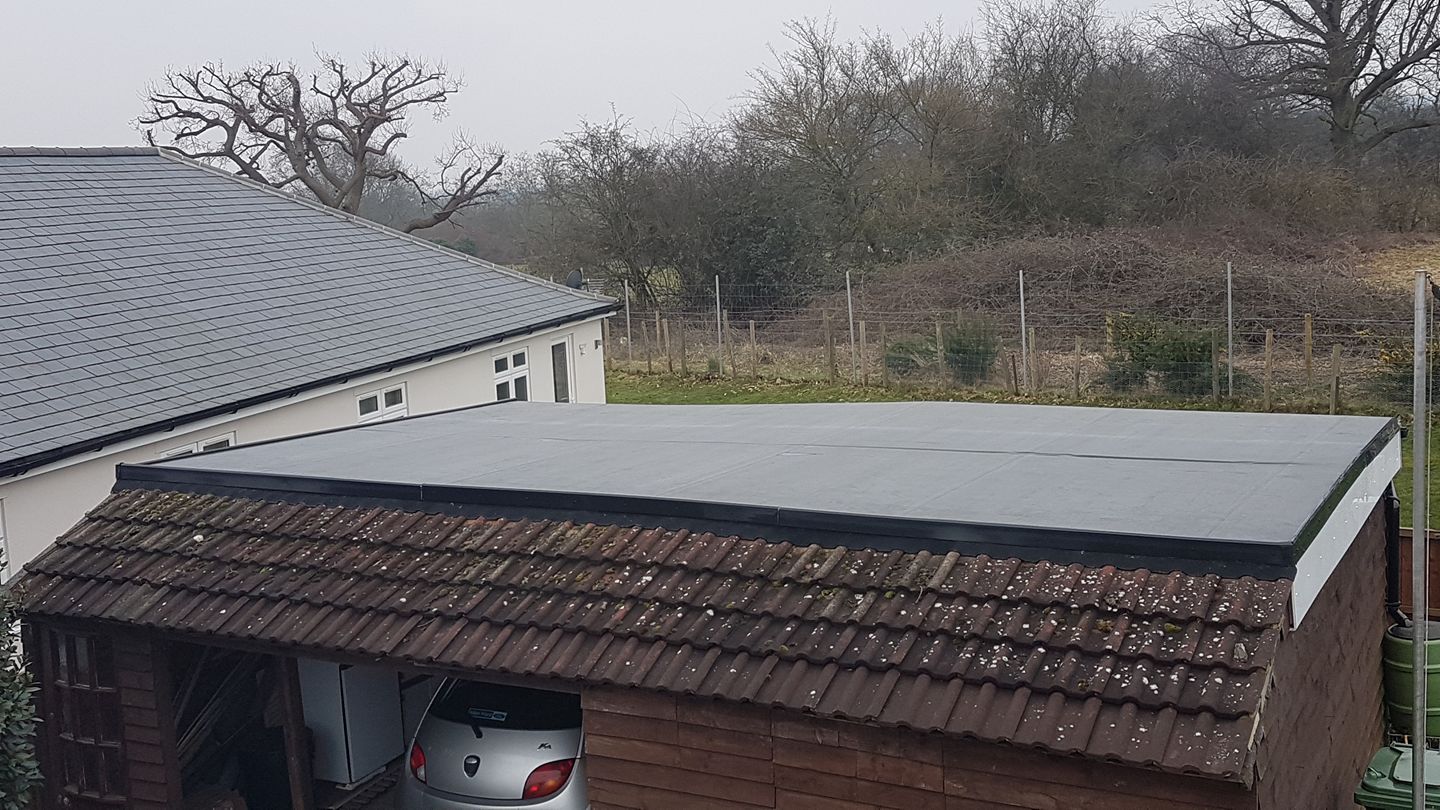 We provide a full range of rubber roofing services. This includes EPDM rubber roofing installations and rubber roof repairs. Our highly-experienced team covers all of London and the South of England, and are fully accredited flat roofing specialists.
If you would like a quotation or any information on rubber roofing please get in touch with us or call us now on 01277 375 511.
The Advantages of Choosing EPDM Rubber Roofing
• EPDM Rubber Roofing requires minimal maintenance once it is installed. If roof repair work is needed this is normally an inexpensive straightforward process.
• Rubber Roofing Systems are highly flexible even in low temperatures. Some rubber roofing membranes can elongate over 300%, meaning a rubber roofing system can tolerate building movements for decades.
• Rubber Roofing Systems can be installed all year round.
• EPDM Rubber Roofing can cope with irregular roof shapes.
• Very affordable when compared to other roofing systems on the market such as GRP/Fibreglass.
• Fire Resistant.
• Can fix to almost any substrate.
• Synthetic material prevents the growth of moss and algae.
• EPDM does not need any naked flames to be used by the roofers during the installation process. A cold applied adhesive is used to adhere the membrane to the substrate.
• Environmentally friendly product. Rubber Roofing has a limited impact on the environment during both the manufacturing and installation process.
Why Choose RJ Evans For EPDM Rubber Roofing Roofing
Experienced team of fully accredited EPDM Rubber Roofing Specialists. We have operatives with more than 40 years' experience.
We provide a range of FREE quotations and solutions for all projects.
Insurance backed guarantees.
Excellent Customer Support throughout project.
Rated 5 out of 5 from our previous customers.
Get In Touch With RJ Evans Today
If you would like a quotation or any information on EPDM Rubber Roofing please get in touch with us or call us now on 01277 375 511